How To Streamline Your Small Business's Social Media Presence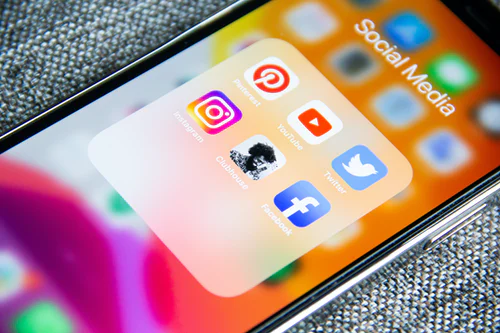 If you thought you worked in a fast-paced environment, social media runs even faster than the busiest workplaces, with more being added to it every second of every day. It can be easy to get lost in people's timelines, get discouraged at the lack of likes or comments to a particular post that you spent a lot of time and effort crafting to entice new customers to come into your store or browse your website. However, it is not impossible to make the process easier for you and your staff to navigate and optimize your efforts and make the most out of every single post! Below, we're looking at some tried and true methods for streamlining your social media presence.
Know Your Tone
Even if you're speaking the same language as your customers on the surface, there may still be some aspects of your business that might not translate as well. For example, if you're trying to post about how your product can benefit the customer. But you're using lots of scientific jargon that most people won't understand; it can be an issue. Try to be as relatable as you can with your audience. If needed, try to adopt some colloquial slang to help you connect with your target audience and industry. Consistency is vital! So don't just put all of your newfound efforts into one social media post and be done with it. Keeping a consistent tone throughout all of your social posts and campaigns will earn you credibility. At the same time, you'll want to make sure the logos and imagery you use on your social feeds are consistent. You can create a brand new logo for free using
Logo Creator
!
Use A Notifications Hub
If you're managing multiple different social media accounts for your business, it can be not easy keeping track of all of the activity on each platform all at once. For this reason, consider using a cross-platform tool, such as Hootsuite or
Sprout Social
. These help keep track of all relevant notifications, messages and analytics on each of your social media accounts. In turn, these tools can prevent you from spending unnecessary hours trying to catch up on one platform before moving on to the next one. Having all of your notifications neatly arranged in one place will help you gain a clearer picture of how well your content is performing and give you more insight into how your followers are engaging with your posts and accounts.
Recycling Posts For Maximum Viewership
Since new posts are added to timelines by the second, social media posts (particularly those on Twitter) have a very short lifespan. This means that only so many people will view a post in a given time frame before it gets buried under new content and people stop engaging with it. There's no harm in recycling posts that you want more people to engage with, such as promotions, events, collaborations, etc. You shouldn't constantly hit the retweet button every few minutes so that one post dominates your followers' timelines. But a friendly reminder to any important dates or special discounts is never a bad idea. It's not guaranteed that every single follower will see each post that you put out there. So by recycling important content, you will increase your chances of having more people see it even when you first posted it a few weeks ago.
Planning And Scheduling Social Media Content
As a small business owner, it's practically impossible to oversee all of your business's daily operations and remain active and engaged on social media. That's why it's crucial to create a social media calendar ahead of time and to stick with it over time. Having a calendar in place ensures that you'll always know what to post and when. Then, you can pair this tactic up with a social media scheduling app like
Buffer
, and then, you'll be able to see back and focus on your business while your social followers still get their daily dose of content from your brand!
Author: Corey Obrien