Without social media marketing your startup is predisposed to deterioration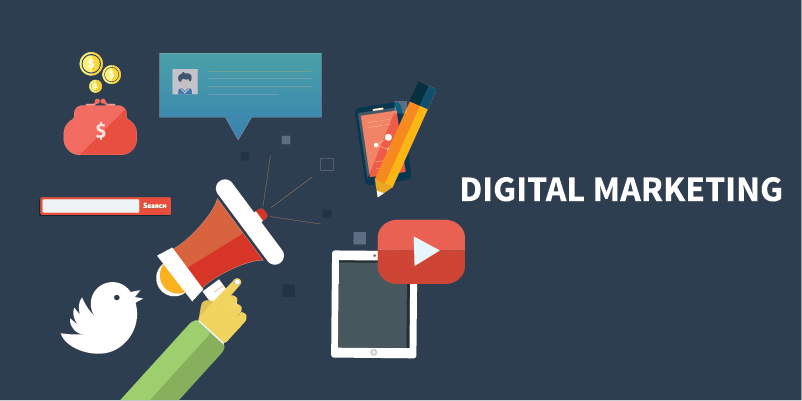 So you've started your own business, you feel so good that you are now officially an entrepreneur and you're convinced your business idea is so good that the money and success will come rolling in. Or maybe, on the other hand, you've reached a spot where those good connections have all been milked and you're not quite sure how to get things moving. Whatever the case, one thing you MUST be aware of; neglecting social media marketing will have you going for a direct head-fall in no time. Think I'm exaggerating? Maybe, or maybe not. Read on to the end of this article and decide for yourself. I've spent a lot of time researching and experimenting with social media. I've met business owners and entrepreneurs of all sorts and I'm 100 per cent convinced that most would agree with me; deciding against a social media strategy will have you missing out on a whole lot of benefits for you small business. Stick around and let us take a look at all the great stuff you're depriving your start-up of when not using social media marketing. Oh, and just so you know, this is not another one of those top five benefits or step by step articles to help you if you decide to implement a social media marketing strategy. This is a warning of what could
and most probably will
happen if you think you don't need to use social media to market your business. So, don't say we didn't warn you!
You will never know what your prospective customer thinks or wants
Whatever marketing strategy you're implementing, your starting point is always your target audience. You need to know who they are, what they do, where to find them, where they live and so on. Or you may actually want to reach out to a global audience; but how will you do that without social media? Having a website is just not enough. Having good connections all over the place is also not good enough in the long run.
Yes
, you have a great product or service;
yes
, you provide top quality and it's going good,
for now
. But stagnation is not allowed nowadays. A business needs to develop and expand in order to be a successful one. The social media lets you get close to your audience. You can get to know them better, what they talk about, what they really want and much more. If you don't know any of this, how will you improve, how will you increase your revenue if you don't know how to please your potential customer?
Valuable traffic to your website will cease to exist
You probably know how important SEO is. You may have already taken most of the crucial steps
technically
. But Google is not ranking websites like once upon a time. To put it simply, you need to acquire a good reputation on the internet in order to rank high in the SERP's. Logically, what other way can you expand that good reputation other than via social media. Other parts of your marketing strategy (if you have one) will allow some visitors to your website, real life
referrals
, advertising and whatever. But having a good social media marketing strategy lets your voice be heard all over the place. The visitors keep coming
in
and coming
back.
Without social media marketing, what traffic can you expect,
seriously
? How will you use your website to increase sales and grow that start up? Do you really think you can do it without social media?
You'll lose valuable data for tracking the use of your website
Website metrics show you valuable data about the use of your website and the visitor characteristics.
Google analytics
has so many options that will not only let you see who's visiting your site, but also what content and products are generating more traffic, what social media posts are creating more referrals etc. Without so much of that valuable data you will never know what's working in your marketing strategy and what's not.  You'll never be able to improve your product or service. You will prohibit the growth of your business which will not only cause the loss of good reputation but also the loss of money because you'll be spending it on ineffective advertising campaigns.
So you want to build your brand but you don't want to use the social media?
Right, so you don't care if you seem like a trustworthy business or not…
Saying that your goal is to build brand awareness and then saying you're not using social media marketing, is funny and sad at the same time. Do you really think that in this world of ongoing competition your brand will be able to stand out just because of the quality? That's a belief of the medieval times of marketing. Today, quality is just not enough. The communication that the internet provides has provided us the opportunity to demand more. Today people demand communication. Audiences demand to be listened to. A client must have their expectations met, otherwise you will be given a bad reputation; and that's all via social media, whether you use it or not. Now you can choose to ignore that or you can start respond to the negative comments by showing your prospective clients that you actually care about their opinion. The social media is full of opportunities for
building brand awareness.
Whatever, so you're saying social media marketing can help me with lead generation?
Obviously yes! Communicating with an audience effectively not only gives you the possibility to get to know your clients better and to promote your business, but it also provides a means of referrals. A potential client that likes what you're doing will tell their friend and they will tell their friend and so on. Just like in the real world, on the internet the social media is the best way to manoeuvre that word of mouth effect. According to the
Social Media Marketing Industry Report of 2015
, by Michael A. Stelzner Founder of Social Media Examiner "By spending as little as 6 hours per week, 66%+ of marketers see lead generation benefits with social media."
Still think your business doesn't need a social media marketing strategy?
Well think again. Here you've been given just a small number of examples of the benefits social media marketing
, (there's plenty of articles that speak of the benefits around)
besides the amount of money and resources you can save by using social media. And for the sake of giving you folks that aren't into social media a wake-up call; here you've been given the examples of what you are losing out on. You've been warned; neglect your social media marketing, your small business will deteriorate (maybe).